Thanks to everyone who has sent an email over the last week. I just thought I was excited about getting started, but your well wishes and kind words have sent me over the top. I am working hard on the project for the first workshop. As soon as it is finished I will post a photo and all the details about the date time and place. Special thanks go to Corwyn Raesz who is helping me get some changes made...hopefully you can see the links better in their new colors.
I had several emails asking how to leave a comment, all you have to do is click on the word "comment" at the bottom of the post and it should open a screen with a comment box. You are welcome to email me with questions and comments if you prefer.
I have created an email list to give you a heads up when there is a new post. If you know someone who would like to be added to the list just let me know!
For now I thought I would post a photo of my art journal. Do you have one? I find that sometimes I have so many ideas and projects I want to try I can't remember them all. This is just a little sketch pad I bought. I dolled up the cover and voila! All the ideas go into the book - some hand written, some pictures from magazines and blogs. They stay right there until I can get to them!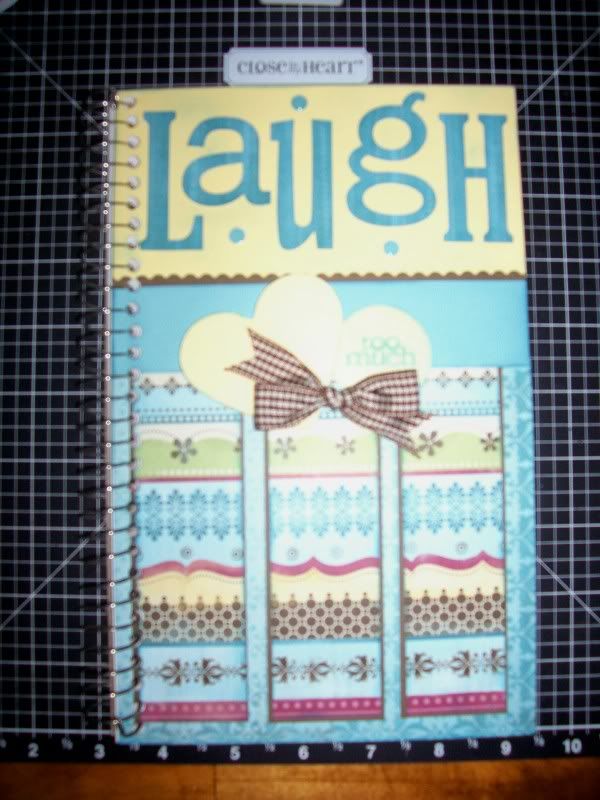 Have a great night girls!
Jamie